Best Sellers
Sending flowers but having trouble deciding on the perfect arrangement? Best Sellers are a great choice for you. No matter what the occasion or who you are sending to, let ZIONSVILLE FLOWER COMPANY help you find what you're looking for in the Best Sellers section. Call or click today!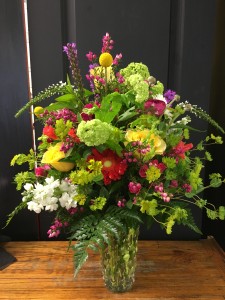 Very Special Local Mix
Mixed Arrangement
**** Created By LOCAL DESIGNERS **** Our designers will select the freshest flowers in stock to create a one of a kind arrangement of flowers perfect for every occasion! We have a wide selection of flowers - please specify any special colors or flower type requests.
$49.99, $69.99, $89.99
Shown at $89.99
More Info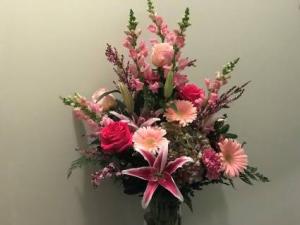 Local Growers Mix Large
Fresh Frenzy
** CREATED BY ZIONSVILLE FLOWER COMPANY DESIGNERS! *** A custom mix of our freshest farm flowers in bright seasonal colors. We have a wide selection of flowers and colors that are sure to brighten anyone's day but a sure hit for whatever the reason !! Help support our local growers.
$88.99, $116.99, $145.99
Shown at $116.99
More Info